Mixing & Blending Pot
Manufacturer of Mixing Pot and Blending Pot
Shang-Yuh Machine Co., Ltd is a well-established manufacturer of Mixing Pot and Blending Pot with a global reputation for excellence in product design, quality, reliability and the highest levels of customer service. As a customer-oriented company, we are more than happy to provide detailed information for you.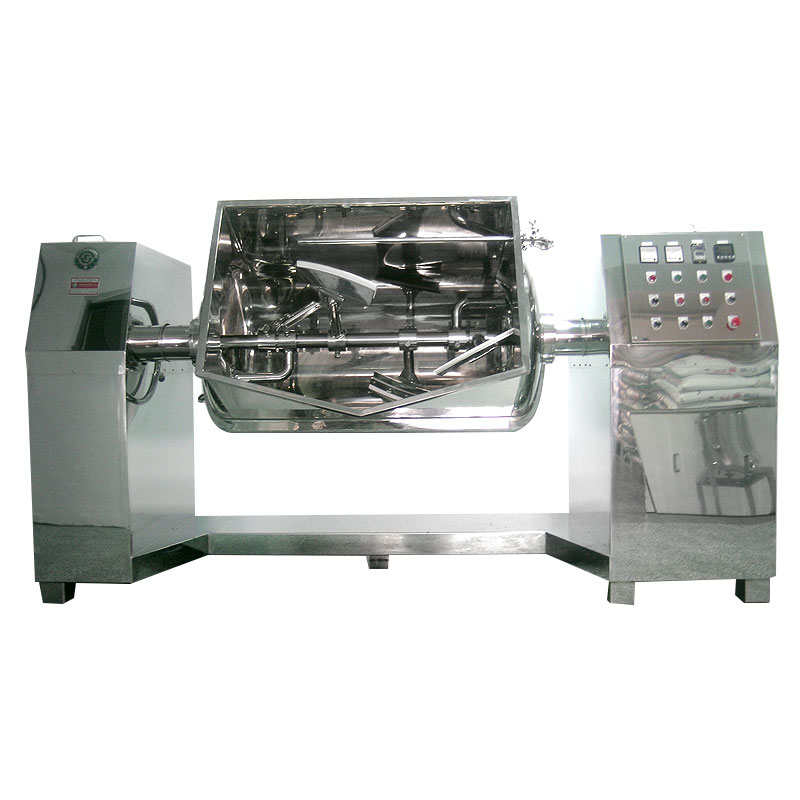 This machine is used for meat products, prepared meat products, vegetarian and legume foods productions. After heating at temperature in the short period of time, those foods are mixing under 60 °C at vacuum condition in order to maintain food's color, aroma and taste. Compare to the products make from traditional cooker, the foods make from this machine is high light, tasteful, and not oily.
During straight heating treatment, how to control the fire that not scorches the bottom of the pot is the most important thing. Stirring blade rotates along the surface of inner wall while big scraping blade rotates in the opposite direction. Lifting stirring blade is dismountable and self-adjusting type stirring eccentric shaft blade. It provides even mixing condition without scorching. One more feature of this machine is the side scraping blade won't damage the materials.
We are committed to doing everything possible to provide its customers with superior services and products that meet their needs and provide lasting value. If you have any questions, want to buy in bulk, or have us give you a quote for a Mixing Pot and Blending Pot to fit your needs, please email to us. We will contact with you as soon as possible!
Related Product Categories