Crush Granulated machine
Shang-Yuh Machine Co., Ltd.
can provide all types of
Crush Granulated machine
, and we produce all levels of service to provide our customers with the customized solution they need. We are the global leader in machinery & industrial supplies. We develop, manufacture and distribute groundbreaking
Crush Granulated machine
and
Granulating Equipment
that shatter the status quo and help customers gain and maintain a competitive edge. If you do not see the products you are interested in, please contact us. We have a warehouse full of products and may be able to take care of your needs before products are offered on our site.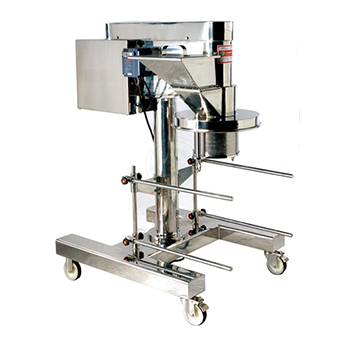 The main functional components of the Pharmaceutical Machine are ring mesh and cutting blades. The ring mesh is installed on the outside surface of the cutting chamber. The cutting blades are spinning at high speed by motor. The raw material is dumped into the cutting chamber from the top of loading hopper. Then the raw material would be cut by the spinning cutting blades of the Pharmaceutical Machine, and squeezed through the ring mesh by the centrifugal force which is caused by the spinning of blades in the cutting chamber. After the cutting chamber the raw material goes into the discharging hopper as final material. The final grain size of the Pharmaceutical Machine is depending on the mesh size of the ring mesh, shape and number of blade, and spinning speed. The range of ring mesh is between 24 and 145 mesh.